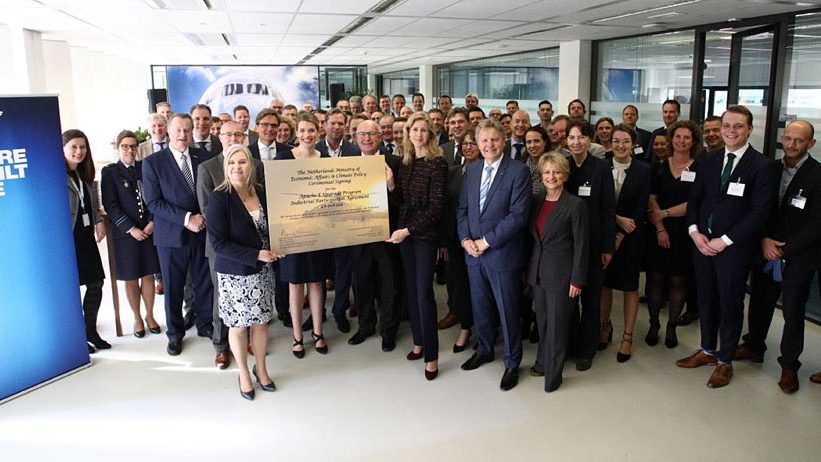 On Monday, March 4 2019 QuinteQ had the honor to present its Flywheel Energy Storage innovation to State Secretary Mona Keijzer of the Dutch Ministry of Economic Affairs & Climate Policy.
QuinteQ was one of three Dutch companies invited by the Boeing Company and the Ministry of Economic Affairs and Climate Policy and as an example of successful industrial cooperation between the Netherlands and the Boeing Company.
QuinteQ was honored to be flanked by a representative of the Energy Transition team of the Royal Netherlands Army. The Royal Netherlands Army will be demonstrating the QuinteQ flywheel as one of the projects in the Fieldlab Smartbase to help forward its Operational Energy Strategy.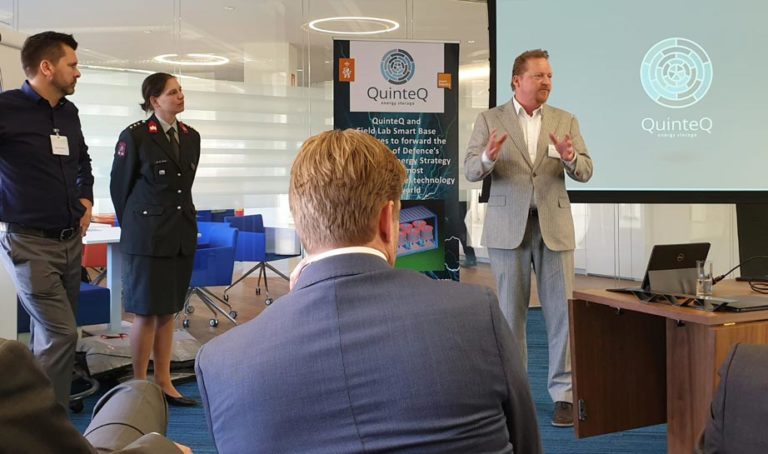 "The Netherlands remains a critically important country for Boeing to partner with, and we are committed to bringing the best of Boeing to Netherlands industry and the best of Netherlands industry back into Boeing." said Maria Laine, vice president of International Strategic Partnerships for Boeing Defense, Space & Security.
The license agreement where Boeing has granted the full IP rights to QuinteQ to commercialize the world's most advanced flywheel energy storage technology is an example of bringing the best of Boeing to the Netherlands.
Throughout the past 25 years, Boeing's contribution to the Dutch economy through industrial participation has exceeded $3 billion. In addition, continuous investment in small and medium enterprises and research-and-development partnerships with local companies surpassed $600 million.
For more information, see official press release below (in Dutch):
https://www.rijksoverheid.nl/actueel/nieuws/2019/03/04/nederlandse-industrie-overheid-en-boeing-vernieuwen-samenwerking