"Developed by the Boeing Company, brought to market by QuinteQ and made in the Netherlands, the QuinteQ flywheel is a game-changing technology that is set to revolutionize the way we use energy."
The flywheel relies on a ultra-fast lightweight carbon rotor that is 100 % magnetically levitated . Our design uses superconductive crystals to make our flywheel completely frictionless. The flywheel is safe, compact and can be placed in a regular shipping container. A single flywheel module is able to deliver 100kW and 5kWh. Over the next few years, we will ramp this up to higher power and energy specs per flywheel module. Our current systems have:
100kW - 5kWh modules

Standby losses <0.1% per hour

>98% round trip efficiency (DC)

Extremely fast response time (<3 ms)

2.500kg total weight

30-year design life
The QuinteQ system is the perfect peak-shaver for frequent power peaks lasting seconds to minutes. It can deliver power in places where infrastructure is insufficient to do so.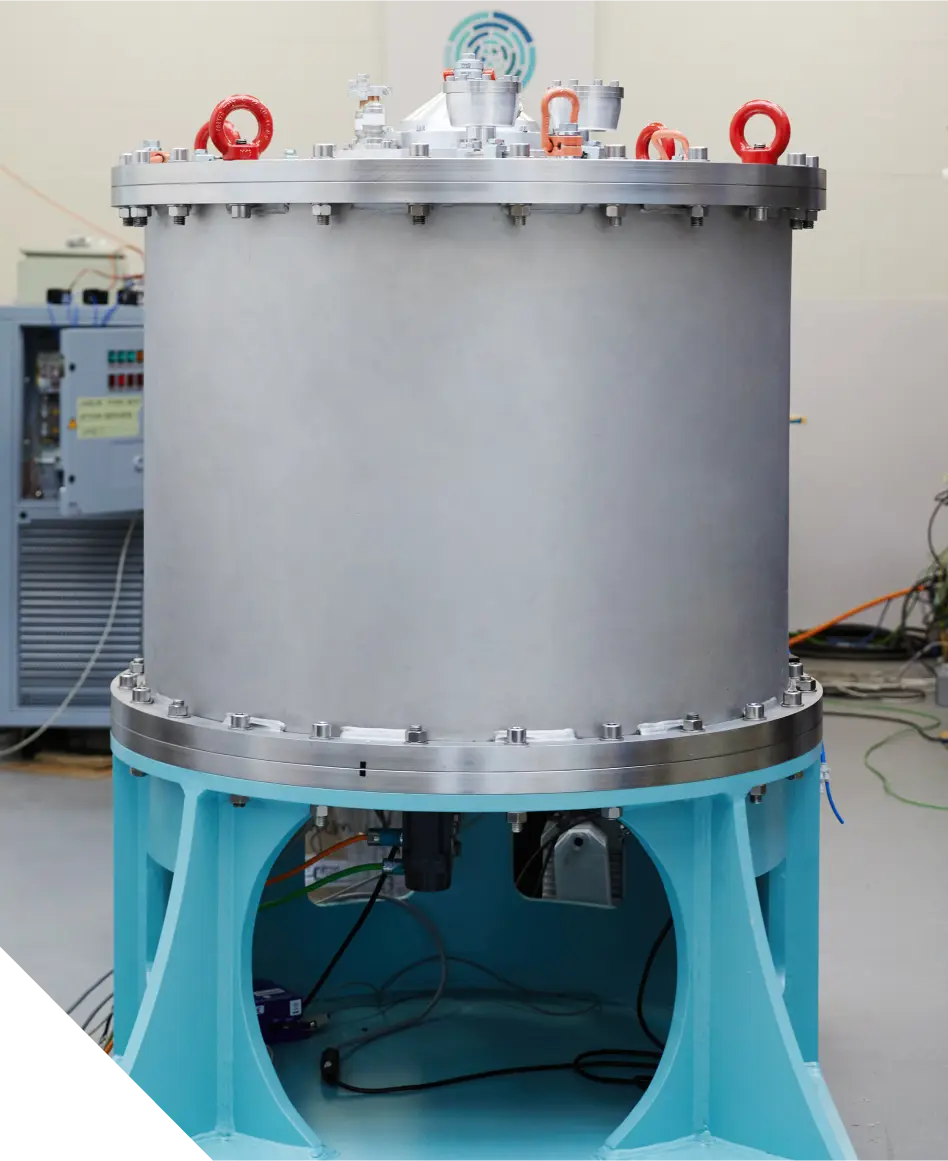 Scalable solution
The QuinteQ flywheel is modular in design, which means that multiple flywheels can be easily combined to create larger energy storage systems. This makes it very flexible and adaptable to specific requirements and local power needs.
We can install multiple flywheels into a single 20ft or 40ft container, meaning that a single container is able to deliver power ranging from 100kW to 1MW. Moreover, because our flywheels are deployed in standard-sized shipping containers, they can be easily scaled up or down, or be relocated over time as your situation changes.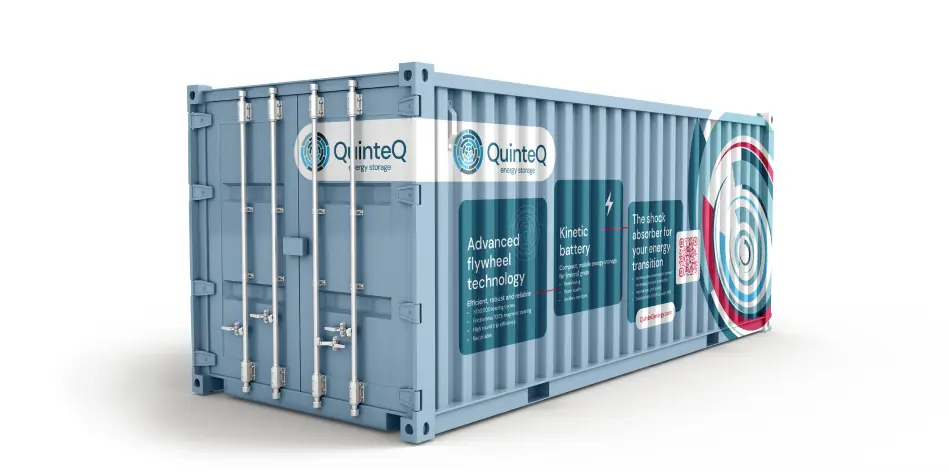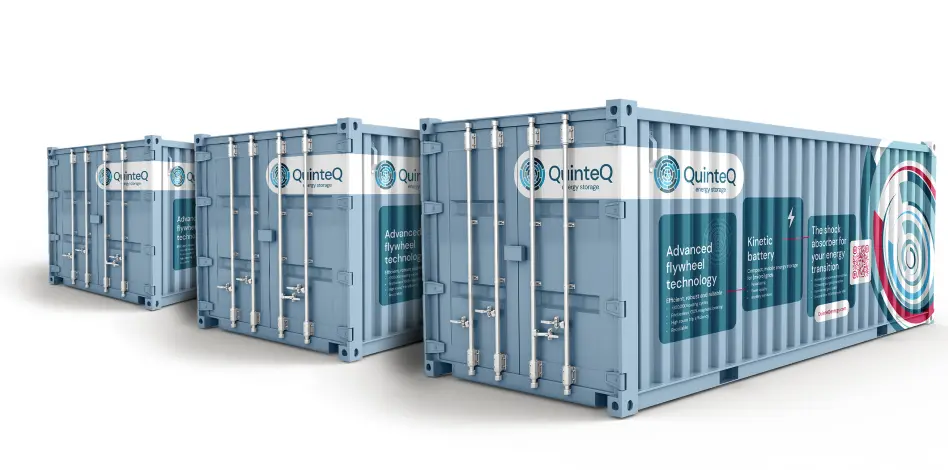 Having the most innovative flywheel energy storage technology comes with several benefits. We are proud to claim that:
Systems are compact and containerized

Design is sustainable and circular

A European supply chain

Near limitless cycles

No degradation over time
A modular design that can grow with your demand

A power range from 100kW to multiple MW

Our system is safe & reliable– and poses no fire hazard.

We deliver significantly lower O&M cost compared to chemical batteries like li-ion.