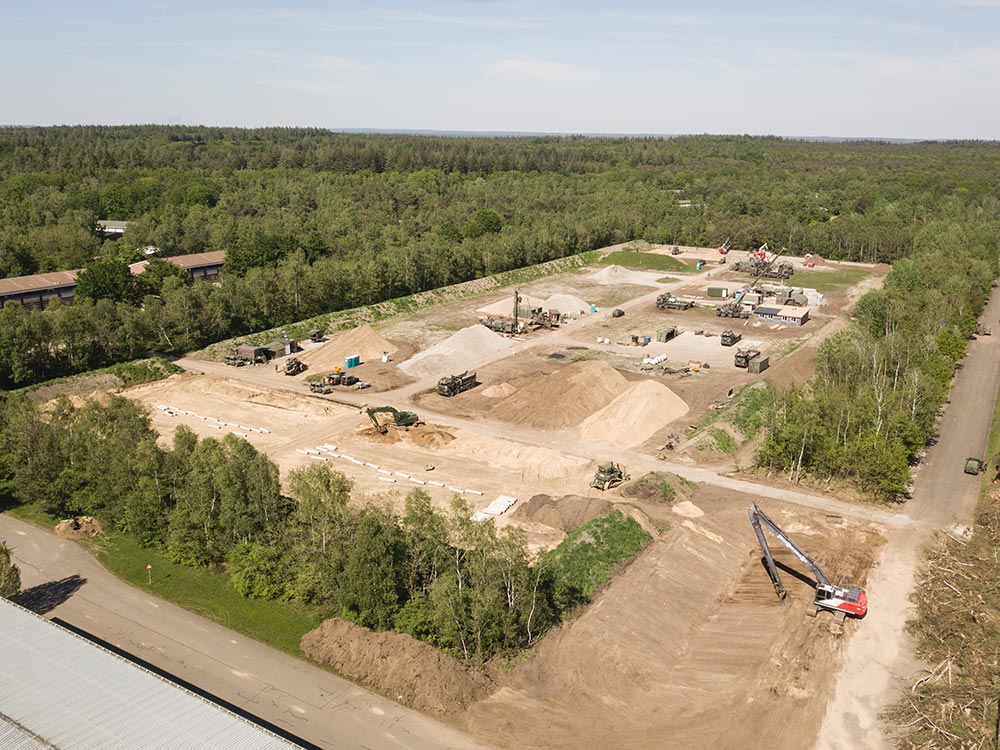 QuinteQ Energy is proud to announce a Defense Technology Program contract with the Dutch Ministry of Defense. The scope of the award is the test & demonstration of QuinteQ's flywheel energy storage systems to stabilize and optimize energy systems in land based operations.
In line with the Defense Energy and Environmental Strategy (DEOS), it is expected that in the next 10 to 20 years the energy generated in forward operating camps will largely consist of solar energy and possibly wind energy. The volatility of these generation methods means that the microgrid needs a stabilizing element which can absorb such fluctuations, shave generation and load peaks and can improve and guarantee the necessary power quality.
Together with the Energy Transition and Concept Development and Experimentation Teams, QuinteQ has developed a business case which shows a potential saving of minimal 40% in diesel consumption. This has led to the current engagement in which QuinteQ is offered an opportunity to test & demonstrate the performance of its flywheel energy storage systems at the fieldlab smart base in Ede.
Within the fieldlab smart base, the Ministry of Defense is experimenting together with the business community and knowledge institutes to develop innovative solutions for the 'base of the future'. The fieldlab is a testing ground for new developments in the field of security, energy, water and support services. The armed forces want to be deployable anywhere in the world from an army base that is safe and operates with the smallest possible footprint. In the field Lab – which has a physical location in Ede – the best possible solutions are explored to fulfill this objective.  See also:
https://www.defensie.nl/onderwerpen/innovatie/fieldlab-smart-base (in Dutch)