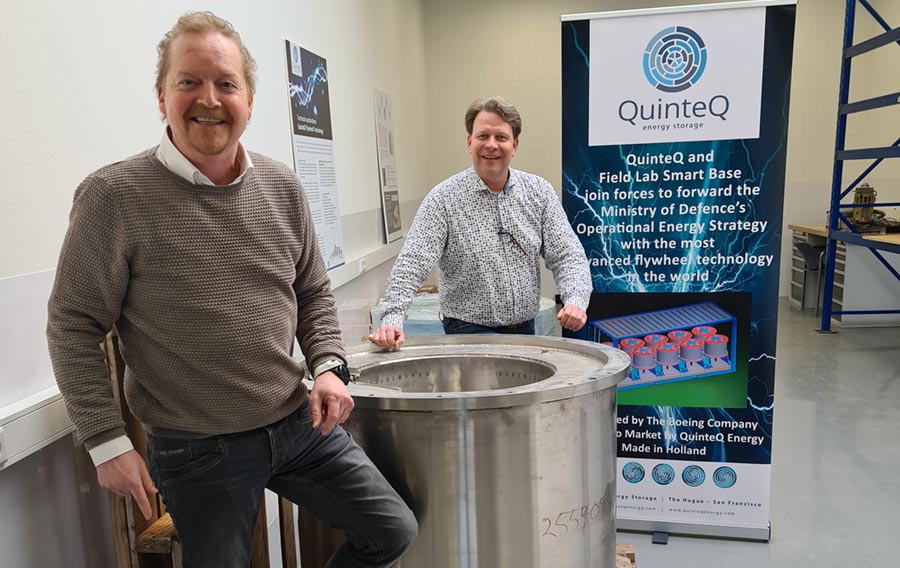 QuinteQ Energy, provider of the world's most advanced flywheel energy storage & supply solution, has been accepted into the Virtual Accelerator of the Make Next Platform.
Make Next Platform was founded in 2016 by world leading Dutch companies ASML, Huisman, Vanderlande and Thales NL and the Stichting Technology Rating. Together they support young, innovative, promising high-tech manufacturing firms (OEMs) in scaling up their activities and put their network, competencies, and experience to help these scale-ups like QuinteQ in their development towards becoming Dutch world leaders themselves.
"Such great Dutch manufacturing companies will give a significant boost to QuinteQ's growth path as they allow us access to their know-how, supply-chain and market. Moreover, it also provides a direct link to the high-performing leadership of these great icons of Dutch industry who are very supportive in helping us and a select group of other manufacturing scale-ups to become the next job and value creating industrial giants in the Netherlands" says Paul Vosbeek, CEO & Founder of QuinteQ Energy.
"QuinteQ's unique and high-tech capability of green energy storage in combination with very fast energy supply for grid stabilization further unlocks the billion Euro market potential and delivers a perfect solution for today's major challenges in the global energy transition", says Peter Berting, Director Global Business Development of Huisman Equipment and the coach to the QuinteQ team on behalf of the Make Next Platform.
Please follow this link to the official announcement on the Make Next Platform website:
https://makenextplatform.nl/in-ovo-and-quinteq-admitted-to-mnp-virtual-accelerator/