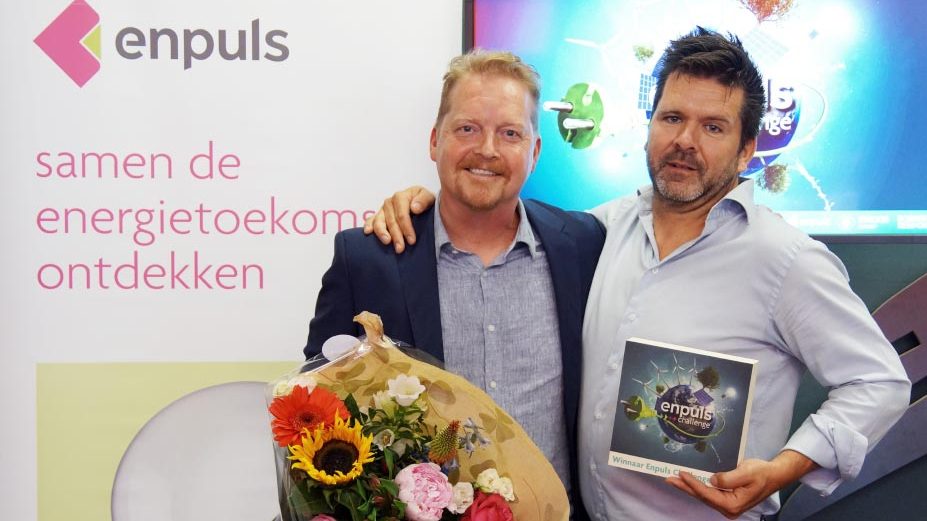 This annual challenge issued by Dutch grid company Enpuls is designed to support and drive forward the business case development for the energy transition.
QuinteQ and Sobolt win Enpuls Challenge
QuinteQ, specialist in energy storage and Sobolt, data expert for a sustainable future are the winners of the Enpuls Challenge. These two parties were selected from more than 20 extensive submissions by a panel of experts from the energy sector. QuinteQ and Sobolt will be collaborating with Enpuls to take their concept from idea to scalable solution.
During Enpuls Challenge, professionals, startups, scale-ups, established companies, students and knowledge institutes were challenged to come up with new energy solutions. The focus of this year's Enpuls Challenge was based on four themes that should contribute to reducing CO2 emissions by 50% by 2030; sustainable energy production, sustainable mobility, sustainable heat supply and the role of municipalities in the energy transition.
The QuinteQ Energy Flywheel extends battery life
QuinteQ Energy is an energy storage technology start-up based in The Netherlands, with roots in the US. QuinteQ has been able to secure a worldwide, exclusive license of the most advanced flywheel in the world, a technology originally developed by Boeing. The QuinteQ flywheel is used as a "shock absorber" for a battery storage system. By using the flywheel, the fluctuations in demand and supply will be absorbed and balanced by the flywheel so the battery system is being charged and uncharged in a smooth, controlled cycle. This gentler cycling will significantly prolong the life of batteries. The goal of combining the flywheel and batteries (in a hybrid storage system) is lifetime extension, improving economics while offering greater flexibility, and eliminating the use of diesel generator backups.
Enpuls is creating support for the energy transition
Creating sufficient support for the energy transition is a challenge. How do we make the energy transition attractive and accessible to everyone? Enpuls, together with partners, has decided to take the lead in this. By offering support to the best concepts Enpuls expects to be able to take major steps in the energy transition. Enpuls helps the winners with validation and development of their concept and also offers financial support. QuinteQ and Sobolt will design their own roadmap with Enpuls towards the realization of their winning concept.
The prize consists of 9-12 months of business case support as well as financial support.
See below for the link in Dutch:
https://www.enpuls.nl/kennis-inspiratie/blog/quinteq-en-sobolt-winnen-enpuls-challenge/