November 13, 2023 was a good day for multiple reasons. We had the honor to present our success story of our 5-year long collaboration with Boeing to the Minister of Economic Affairs and Climate, Micky Adriaansens at Huis ter Duin. Flanked by leadership from the Boeing Company, the Ministry of Economic Affairs & Climate and from the Ministry of Defence, we were able to introduce to the Minister the unique attributes of the world's most advanced flywheel energy storage technology and how this serves both our goal towards a more sustainable society as well as for more resilient microgrids for our national security.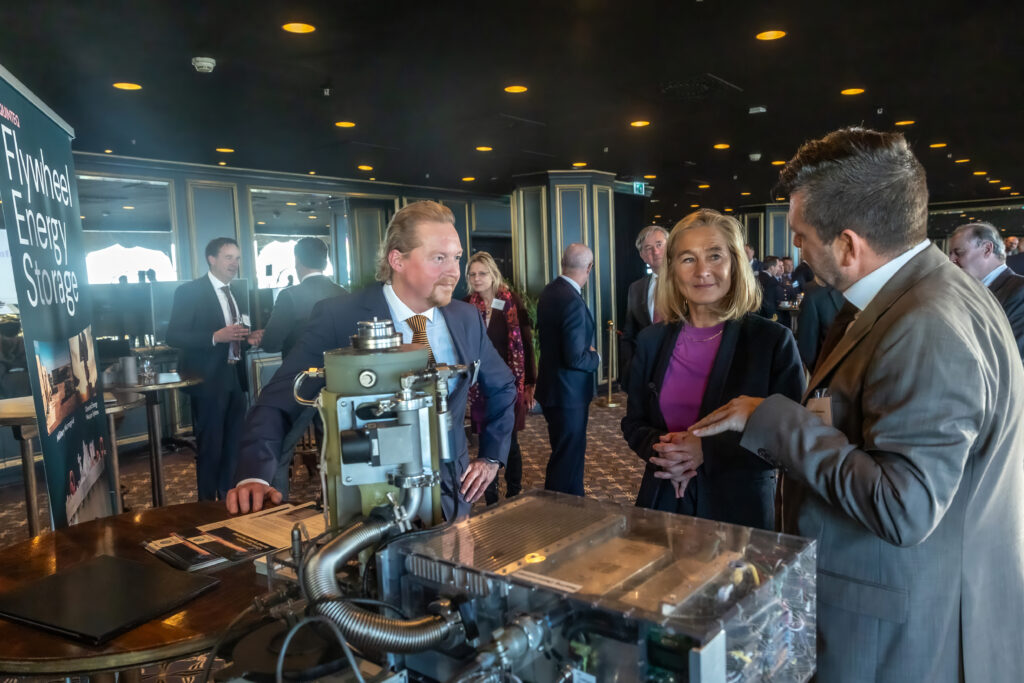 For over 30 years, The Kingdom of the Netherlands Ministry of Economic Affairs and Climate Policy and The Boeing Company have been collaborating to connect Dutch Industry Partners and Boeing technology through a highly successful Industrial Participation program and projects. And QuinteQ is a great and unique example of this successful collaboration. 
QuinteQ was invited to present the achievements and progress that the company made under the worldwide exclusive license arrangement that QuinteQ and Boeing entered into mid-2018. On this historic 5-year marker, both companies are looking back at a truly exceptional collaboration around technology, applications, IP, market and marketing and funding.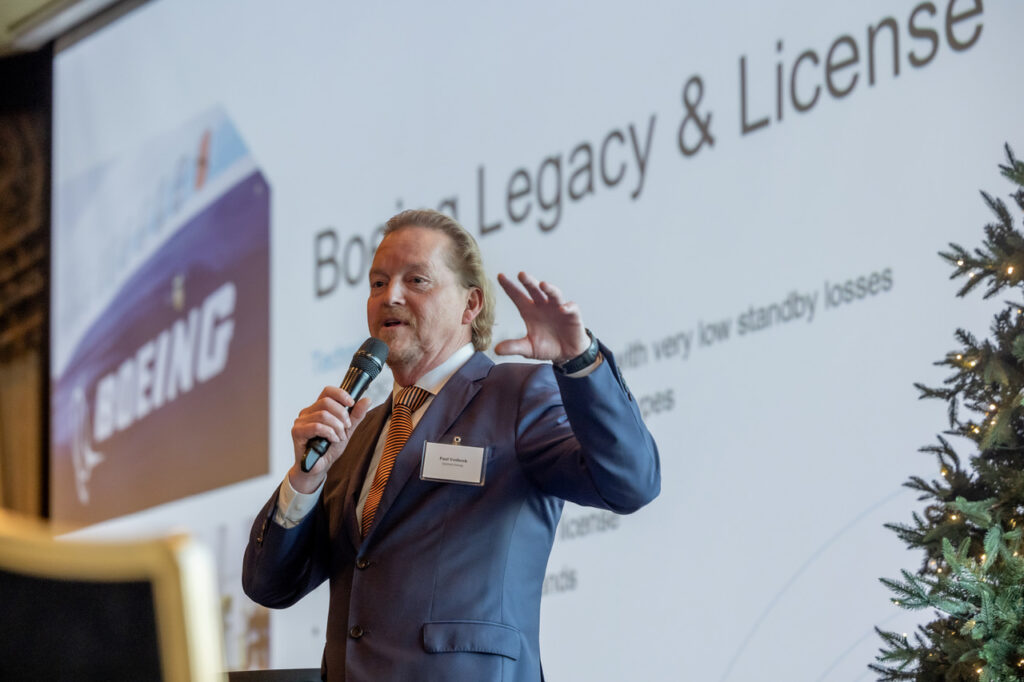 QuinteQ and Boeing have pushed the state of the art of flywheels and allowed QuinteQ to expedite the product development. QuinteQ has been standing on the broad shoulders of Boeing to develop the next generation of the technology while identifying the right market applications. The extensive flywheel patent portfolio of Boeing, which has been granted to QuinteQ has helped QuinteQ to advance the company, better serve its clients, de-risk investment for its investors and raise a formidable barrier to entry for potential competitors or infringers.
That is why QuinteQ's CEO, Paul Vosbeek & CTO, Wouter Biemans were honored to be invited to this high-level gathering. The reconfirmation of the partnership, and the full-term extension of the worldwide, exclusive IP license was the perfect culmination of a perfect day. 
Here is Paul Vosbeek, CEO of QuinteQ signing the extension of the Boeing-QuinteQ license agreement together with Dr. Michael Haidinger, President, Boeing Germany, Central & Eastern Europe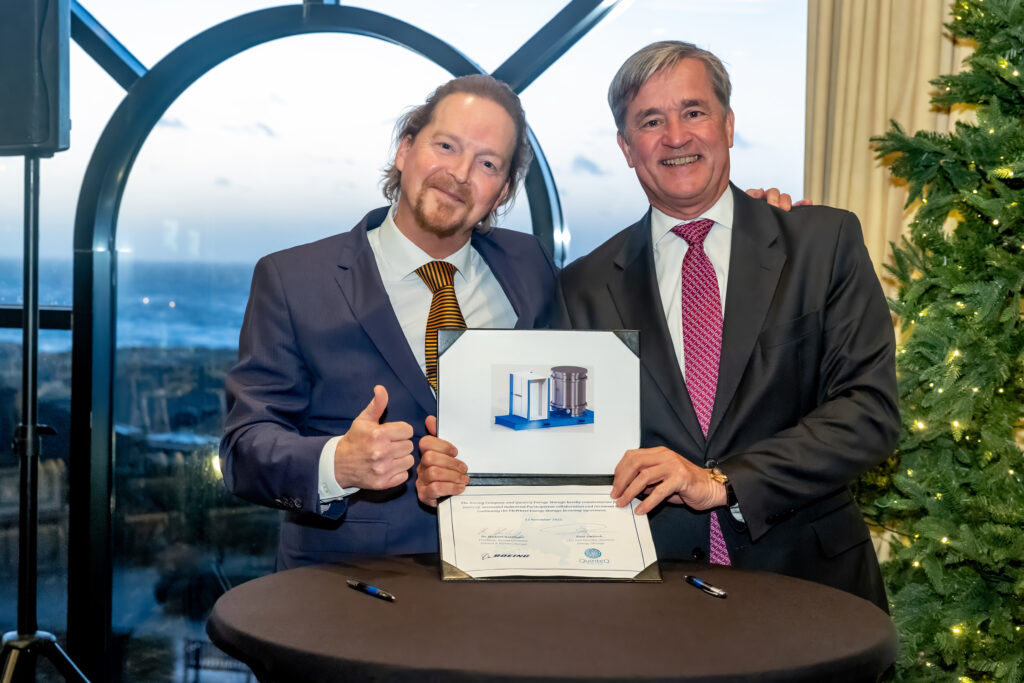 And today is Tuesday November 14 and a day on which QuinteQ continues to revolutionize the world of flywheel energy storage.. Looking for a nice and exciting challenge to help the world adapt to Climate Change? #hiringgreattalentanytime
If you want to learn more about our kinetic battery, our pilot projects, or our future plans, we invite you to get in touch with us or keep following us on LinkedIn for more updates and feeds in the future.
Photos courtesy of Christiaan Gorzeman | Capital Images