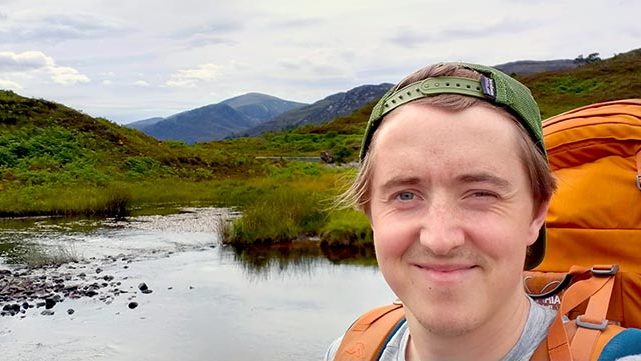 As of this week, I was the second "new" face in QuinteQ who will be working for QuinteQ Energy. I put the word 'new' in brackets here, because some may already know that I already did some small work for the team before I got the opportunity to make the jump for full time. I am 29 years old, born and raised in the south of Brabant, currently living in Amsterdam. I will take on the role of Business Development Manager, where I will support the team with market analysis, insights and identifying relevant opportunities and developments and pursuing them.
Before this, I have finished a masters degree at TU Eindhoven in Innovation Management and I have worked at KLM Royal Dutch Airlines and Capgemini Engineering, where I was working on several innovative projects and programs. In my education I learned to be deployable in many fields, and the projects I have worked on were also diverse. Ranging from a procurement transformation towards startup sourcing, to running an innovation lab in the aircraft maintenance department, to working in autonomous driving and transportation projects.  I have always been intrigued by the challenges around developing and marketing innovations, and of course the creation and implementation of new ideas. When I got to know Paul and QuinteQ for the first time, I knew this had the potential to be big.
Now, finally getting the opportunity to work with this team, on this amazing product that we are developing, and in this field, getting a chance to make an impact on the energy transition in my own country, it got me pretty hyped to be honest. Since my teenage years I had a dream to 'work on inventions to save the world'. That sounds a bit naive – especially since I had no idea how to accomplish that exactly, or in what field. Yet I stuck to it, following the advice that as long as you dedicate energy to your goals, doors will open eventually. I am happy to say that opportunity finally presented itself.
That doesn't mean we are there yet. Given the position and maturity we are at now with QuinteQ, we all know we will have to work hard every day to make our vision a reality. Nevertheless I know I am at the right place and I am excited to get to work!
As my old man used to say; "als je wilt leren zwemmen, moet je de kant loslaten", which translates roughly to something like 'if you want to learn how to swim, you have to let go of the side of the pool'. It sounds nicer in Dutch..